PAM-Nonionic Polyacrylamide
Product Detail
Product Tags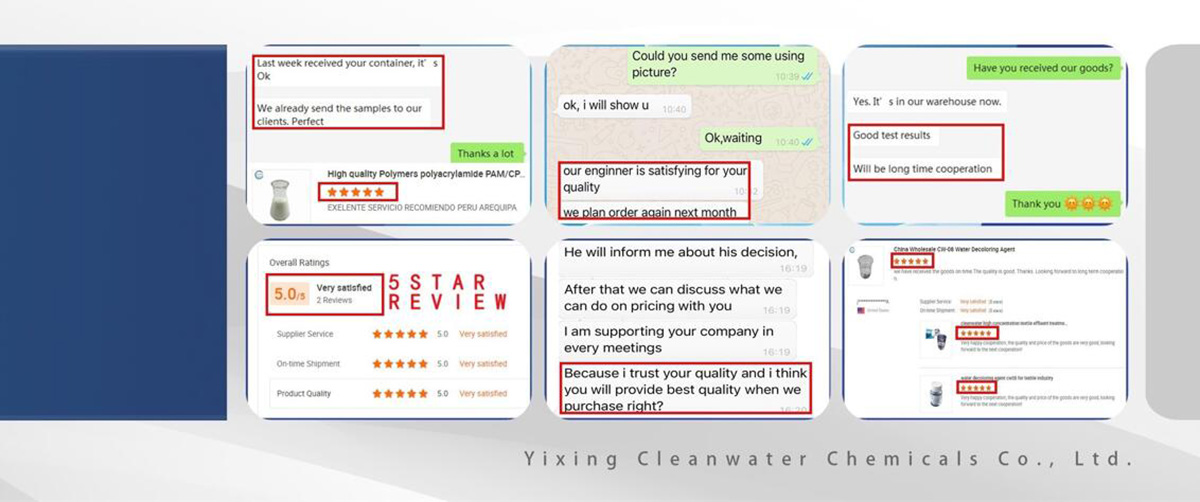 This product is a water- soluble high polymer.It is a kind of linear polymer with high molecular weight,low degree of hydrolysis and very strong flocculation ability.And can reduce the friction resistance between liquid.
1. It is mainly used to recycle the wastewater from clay producing.
2. It can be used to centrifugalize the tailings of coal washing and filter the fine particles of iron ore.
3. It can also be used to treat industrial wastewater.
Item

Nonionic Polyacrylamide

Appearance

White or Light Yellow Granular or Powder

Molecular Weight

8million-15million

Degree of Hydrolysis

<5

Note: Our product can be made upon your special request.
1. The product should be prepared for the water solution of 0.1% as concentration. It is better to use neutral and desalted water.
2. The product should be scattered evenly in the stirring water, and the dissolving can be accelerated by warming the water (below 60℃).
3. The most economical dosage can be determined based on a preliminary test. The pH value of the water to be treated should be adjusted before the treatment.
1. The solid product can be packed in inner plastic bags, and further in polypropylene woven bags with each bag containing 25Kg.The colloidal product can be packed in inner plastic bags and further in fiber plate drums with each drum containing 50Kg or 200Kg.
2. This product is hygroscopic, so it is should be sealed and stored in a dry and cool place below 35℃.
3. The solid product should be prevented from scattering on the ground because the hygroscopic powder can cause slipperiness.
1.How many kinds of PAM do you have?
According to the nature of ions, we have CPAM, APAM and NPAM.
2.How long can the PAM solution be stored?
We recommend that the prepared solution be used up on the same day.
3.How to use your PAM?
We suggest that when PAM is dissolved into a solution, put it into sewage for use, the effect is better than direct dosing
4.Is PAM organic or inorganic?
PAM is an organic polymer
5.What is the general content of PAM solution?
Neutral water is preferred, and PAM is generally used as a 0.1% to 0.2% solution. The final solution ratio and dosage are based on laboratory tests.
---
Previous:
China Cheap price Polyether Antifoam - 8 Years Exporter China water treatment Aquaculture Pond Purify Water Control Alage Nitrite Fungicide Denitrifying Bacteria 15 Billion – Cleanwater
Next:
Chemical Polyamine 50%
---
Write your message here and send it to us