Phosphorus Bacteria Agent
Product Detail
Product Tags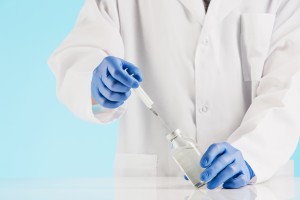 Form: Powder
Main Ingredients:
Phosphorus bacteria,enzymes,catalysts,etc
Living Bacterium Content: 10-20billion/gram
Municipal sewage, chemical sewage, printing & dyeing  sewage, landfill leachats, foodstuff sewage and other anaerobic system for industry wastewater.
1. Phosphorus bacteria agent can effectively improve the removal efficiency of phosphorus in water,also the products compound with enzymes,nutrients and catalysts,can effectively macromolecular organic matter decomposition of water into small molecules,improve the microbial growth rate and removal efficiency is better than conventional phosphorus accumulating bacteria.
2. It can effectively reduce the content of phosphorus in water,increase the efficiency of phosphorus removal of wastewater system,quick start,reduce the cost of phosphorus removal in waste water system.
1. According to the water quality index,first dosage into industrial waste water is 100-200g/m3(compute with biochemical pond volume).
2. The water system is impacted by too big fluctuation and then the first dosage is 30-50g/m3(compute with biochemical pond volume).
3. The first dosage of municipal waste water is 50-80 g/m3(compute with biochemical pond volume).
The tests show that the following physical and chemical parameters on bacterial growth is the most effective:
1. pH: Average range between 5.5 to 9.5, it will grow most rapidly between 6.6 -7.4 .
2. Temperature: Take effect between 10℃ - 60 ℃.Bacteria will die if the temperature is higher than 60 ℃. If it is lower than 10 ℃ , bacteria will not die, but the growth of bacteria cell will be restricted a lot. The most suitable temperature is between 26-32 ℃.
3. Dissolved Oxygen: Aeration tank in sewage treament,dissolved oxygen content is at least 2 mg/liter.The metabolic and regrade rate of bacteria could speed up by 5-7times with fully oxygen.
4. Micro-Elements: Proprietary bacteria group will need a lot of elements in its growth, such as potassium, iron, calcium, sulfur, magnesium, etc., normally it contains enough mentioned elements in soil and water.
5. Salinity: It can be applicable both in sea water and fresh water,and it can tolerate the highest salinity for 6%.
6. Poison Resistance: It can more effectively resist chemical toxic substances, including chloride, cyanide and heavy metals, etc.
*When the contaminated area contains biocide,need to test the effect to bacteria.
---
Previous:
Halotolerant Bacteria
---
Write your message here and send it to us