Product Detail
Product Tags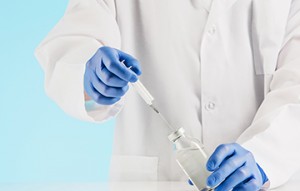 Appearance: Powder
Main Components:
Alkali-producing bacteria or cocci, lactic acid bacteria and other components.
Viable Bacteria Content: 10-20billion/gram
Applicable to municipal wastewater treatment plants, various chemical industry wastewater, printing and dyeing wastewater, landfill leachate, food processing wastewater and other industrial wastewater treatment.
1. The splitting bacteria has a good degradation function for organics in water. It has extreme strong resistance to the outside harmful factors , which enables the sewage treatment system to have a high resistance to load shock.Meanwhile, it has strong treatment capacity. When the sewage concentration changes greatly, the system can also operate normally to ensure stable discharge of the effluent.
2. The splitting bacteria can destroy the refractory macromolecule  compounds, thereby indirectly removing BOD, COD and TSS. It can significantly increase the solid sedimentation ability in the sedimentation tank and increase the quantity and diversity of protozoa.
3. It can quickly start and recover the water system, improving its processing capacity and anti-shock ability.
4. Therefore,it can effectively reduce both in the amount of residual sludge and the use of chemicals such as flocculants and save electricity.
1.The industrial wastewater should based on the water quality index of the biochemical system,the first-time dosage is 80-150 g/m3 (calculated by the volume of the biochemical tank). If the influent fluctuation is too big which impacts the system,then it needs an additional dosage of 30-50 g/m3 ( calculated by the volume of the biochemical tank).
2.The municipal sewage dosage is 50-80 g/m3 ( calculated by the volume of the biochemical tank).
---
Previous:
Chemical Sewage Degrading Bacteria Agent
---
Write your message here and send it to us